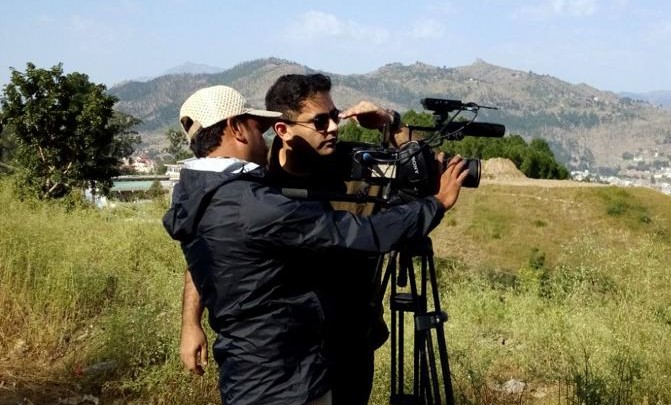 SAAD ZUBERI is a multimedia journalist and documentary filmmaker specialising in advocacy through human-interest storytelling. A seasoned reporter with over a decade of editorial experience, Saad began his career in entertainment and print journalism before switching to broadcast and documentary filmmaking in the UK working for award-winning production teams at Channel 4, ITV News and Al-Jazeera English. He has also worked extensively as a researcher for the Bureau of Investigative Journalism in London, before moving to Pakistan to produce & co-direct films with two-time Academy Award winning director Sharmeen Obaid-Chinoy.
His latest endeavour found him heading the editorial & production team at BBC Media Action in Afghanistan, where he served as the executive producer of all TV, radio and online outputs, including BBC's flagship socio-political debate show Open Jirga (Open Assembly) until right before the fall of Kabul in 2021. Incidentally, he spearheaded regular editorial & journalism trainings for Afghan journalists and reporters working with local broadcasters under DFID, FCO & GAC funded capacity building programmes.
Saad has always been passionate about creating social impact and provoking dialogue, behavioural change & legislative reform through his work. This includes production of acclaimed documentaries that have been nominated for an Emmy Award; International Documentary Association Award; Association for International Broadcasters Award; One World Media Award, as well as the Human Rights Press Award.
Saad is currently based in Pakistan, where he has been working on several current affairs and humanitarian non-fiction films for international media. All of these projects have commanded deep investigations into difficult topics, such as child sex abuse, rape, honour crimes, mental health and female infanticide. He has also produced films that look at broader political issues such as misuse of blasphemy laws under Sharia Law, the rise of Taliban insurgency in the Af-Pak region, radicalization of youth in religious schools and prison, and the lack of legislative protection and health facilities available to the disease and crime-riddled LGBT community in Pakistan's conservative pockets.
Saad is currently working on his first book, which will look at issues of identity and representation, and ethical challenges faced by journalists and filmmakers from the Global South while working in the field for Western media.
Equipped with inherent urge to tell stories that are difficult to tell as well as difficult stories that need to be told, Saad aims to continue making hard-hitting, topical films that connect viscerally with international audiences and spark dialogue on pressing issues of global concern.