A quick chat with Shanoo Sharma – Mumbai-based casting director at Yash Raj Films. She cast Ali in Mere Brother Ki Dulhan and his next YRF project Kill Dil. Her other prominent finds include Ranvir Singh and Parineeti Chopra.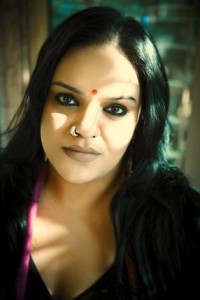 As a casting director of one of the most prolific production houses in the world, what makes you say to yourself: I'm going to cast a Pakistani actor for this particular role?
When I cast I don't think about countries or nationalities, I think about the part which is the most important thing. Ali was commonly liked by everyone, and when I cast him for Mere Brother Ki Dulhan, I felt he suited the part best. When my producer and director agreed, it just made things easier and quicker.
How important a role did Ali's successful music career in both India and Pakistan play in your decision to sign him for YRF?
It did play an important role as to how he got noticed in India. Everyone say his music videos first… but I think more than his music in those videos, it was his acting and his natural ease in front of the camera that was impressive. It helped that he just happens to be one of the most watchable people I know!
What in your opinion makes Ali Zafar so appealing to the Indian masses?
Well, where do I start? The way he looks, his comic timing, his voice! And his music!
What kind of a future do you predict for Ali in Bollywood?
I am no one to predict but I do think he is around to stay… He's doing pretty well as it is, I really hope that he has a long, content, fulfilling, acting graph full of work he can look back on and be proud of for years to come.
Will you consciously be looking out for more Pakistani actors to cast in YRF films in the future?
Definitely. Not just Pakistan, I'll be trying my best to cast the best people from all around the globe!
What is your personal philosophy about giving Pakistani actors a chance in Bollywood?
I don't really have a philosophy, but all I can say is that I want to try my best to cast as many interesting, talented people as I can. I've been asking you to come to Mumbai for years but you just don't listen! I feel anybody with talent and potential should be allowed to express it.